Technology is the future of every industry. At Centriq, we provide a technical foundation to help you get your foot in the door. You decide where to take your career from there.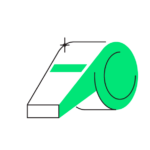 We're with you at every step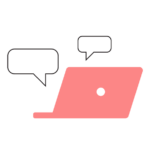 Learning designed for you
We help get you hired
Resume writing, LinkedIn & networking
Mock technical interviews
Job openings directly to you
Exclusive networking and hiring events
We're with you at every step
Note taking strategies
Mentoring and study resources
Certification and badge exam prep
One-on-One support conversations
Trailblazing curriculum
Today's technologies and the future
Earn multiple certifications
Skills you'll use on the job
Certified instructors
Designed for you
4 months, not 4 years
Day and evening classes
Online or in-person (Kansas City and St. Louis only)
Interactive learning with instructors and classmates
Are you ready for a new career in IT?
Fill out the form for more information. We'll get back to you soon!
Centriq is a 4-month IT Career program that prepares students for a career in technology.
companies have
hired our grads
student retention
rate in 2022
is all you need,
not 4 years
is the student-to-
teacher ratio
4 months.
That's all it takes.
And we're with you every step of the way.
"I tried to go to college ... it definitely did not work for me. I chose Centriq because it was only four months, and I got everything I wanted out of it."
"I was tired of doing something that didn't feel that valuable to me ... Centriq changed my life. The flexibility I have with my life now is unmatched."
"I'm an Army veteran who was ready for a civilian career in IT. Centriq expedited the process and helped me get a career I love."
You don't need a degree for a career in IT.